Introduction to Dutch

(not this Dutch)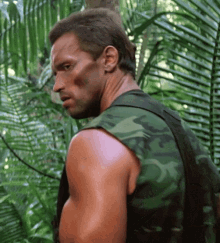 Ah, the Dutch language. What a beautiful, melodious tongue it is. Just kidding - it's about as pleasant to listen to as a cat being strangled with a bagpipe. But hey, who needs aesthetics when you've got a language that's spoken by over 23 million people worldwide?
Sure, Dutch might seem like a bit of an odd choice for a language to learn. It's not exactly one of the most commonly studied languages out there, and it's not exactly known for being the most romantic or poetic of tongues. But hey, if you're looking to expand your horizons and add a bit of quirkiness to your linguistic repertoire, why not give Dutch a try?
Who knows, maybe you'll fall in love with the guttural "g" sounds and the subtle nuances of the language. Or maybe you'll just end up confusing everyone around you with your newfound ability to ask for a beer and a bicycle in Dutch. Either way, learning Dutch is sure to add a bit of humor and a touch of sarcasm to your linguistic endeavors. So why not give it a shot?