The German alphabet and pronunciation
Hey there, I hope you're ready to take on the challenge of learning German because things are about to get interesting!
Our first lesson will focus on the German alphabet and pronunciation, which is obviously the most exciting part of any language, right? I mean, who wouldn't want to spend hours mastering the art of making strange guttural sounds and figuring out how to roll their "R"s?
All jokes aside, though, the German alphabet and pronunciation are crucial components of the language and mastering them will set you up for success in your German language journey. Not only will you be able to communicate more effectively with native German speakers, but you'll also be able to improve your listening and speaking skills, which are key to becoming fluent.
So, let's dive into the world of German sounds and letters, shall we?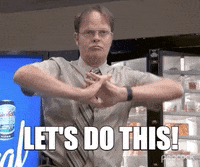 In total, the German alphabet has 30 letters: the 26 letters of the standard Latin alphabet, plus the three umlauted vowels (ä, ö, and ü) and the Eszett (ß). For instance, the letter "W" is pronounced like "V", and "Ä" is pronounced like "Eh". And let's not forget about the infamous "CH" sound that can sound like you're hissing or clearing your throat, which will undoubtedly make you feel like you're choking on your own spit.

| Letter | Pronunciation |
| --- | --- |
| A | ah |
| Ä | eh-uh |
| B | beh |
| C | tseh |
| D | deh |
| E | eh |
| F | eff |
| G | geh |
| H | hah |
| I | ee |
| J | yot |
| K | kah |
| L | ell |
| M | emm |
| N | enn |
| O | oh |
| Ö | eu |
| P | peh |
| Q | kuh |
| R | err |
| S | ess |
| T | teh |
| U | oo |
| Ü | eu |
| V | fow |
| W | veh |
| X | iks |
| Y | üpsilon |
| Z | tset |
| ß | ess-tsett |
Don't worry, I've got a nice little YouTube video to share with you that'll make everything crystal clear. It's a great example of German pronunciation.

German pronunciation
Ah, German pronunciation. Nothing says 'fun' like trying to make those guttural sounds in the back of your throat and mastering the art of the umlaut. But hey, if you want to impress your German friends with your impeccable pronunciation, then you better practice! Just remember, it's not enough to simply memorize the 30 letters of the German alphabet - you also have to know how to say them in a way that doesn't make you sound like a lost tourist.

Remember this:
German is a phonetic language, meaning that words are pronounced the way they are spelled.

Each letter usually has only one pronunciation, unlike English where the same letter can be pronounced differently in different words.

German has some unique sounds that don't exist in English, such as the "ch" sound, which is pronounced like the "ch" in "loch".

German has some vowel sounds that are different from English, such as the umlauted vowels (ä, ö, and ü).

German words are usually stressed on the first syllable, except in certain cases where the stress falls on a different syllable.

The "ß" character (Eszett) is used instead of "ss" in certain situations, and is pronounced like the "ss" in "kiss".

When two or more consonants appear together in a word, each consonant is usually pronounced separately.
To watch: